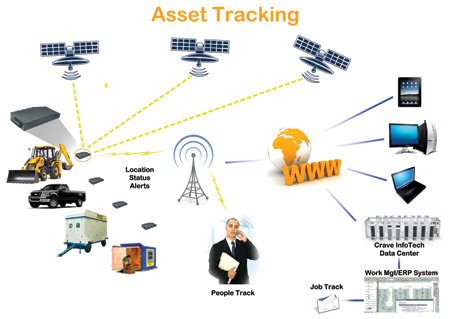 Safecity Technologies can help you affordably manage your personal and company's mobile assets, monitor/locate your business and personal property/ assets, even keep a vigilant watch over a teen driver, child or elder. We provide our clients with reliable and effective cutting edge tracking devices and platforms, which thousands of businesses, consumers, government and law enforcement agencies trust.
Our comprehensive family of cost-effective tracking solutions utilize the most advanced GPS tracking technologies, Radios Frequency Identification, sensors, Barcode devices and surveillance systems keep you in touch with your assets, document, personnel etc. We have moved our services to the 'cloud.' Our web management interfaces are easy to use, high-resolution image mapping is standard, and built-in features include live & real-time position updates, instant alert notifications, historical playback, customizable reporting and more.
For those who need tracking systems which are able to provide detailed asset register reports, accurate position updates, document/ vehicle/asset protection and more. Safecity tracking systems are your ideal solution.
Tracking Services we offer:
Mobile Asset Fixed Asset
a. Mobile asset tracking(vehicle, human, animals)
b. Fixed Asset tracking (asset register, audit service,)